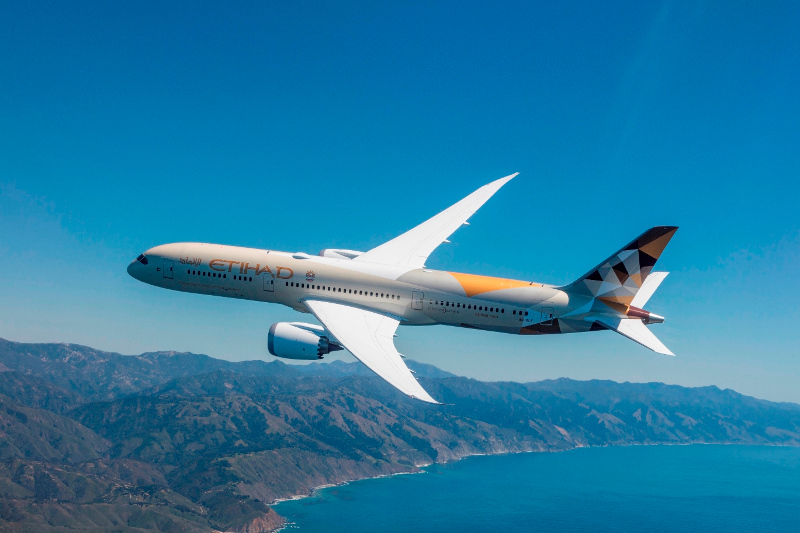 Etihad to Launch New Flight Subscription Product
Available for travel advisors to sell to customers, the new product is aimed at corporate customers. Here's how it works.
Eithad Airways has announced plans to launch a new, subscription-based travel product that will be available for travel advisors to sell to their clients. Focused on corporate customers, the new product is expected to launch later this year.
DAILY NEWS & DEALS NEWSLETTER
Like this story? Subscribe to Daily News & Deals!
Featuring breaking news on the latest product launches, deals, sales promotions, and executive appointments. Be sure to sign-up for this free industry daily newsletter.
The product of a partnership between the airline and Norwegian technology developer Braathens IT, the new product is called TravelPass. It will allow Etihad guests to purchase a pass for a set number of trips or a particular travel period, instead of purchasing flights one by one, as well as to choose between prepaid trips and pay-as-you-fly options. The airline said that the new solution will afford its frequent guests greater flexibility regarding their recurring travel arrangements. TravelPass users will also be enrolled in the airline's Etihad Guest frequent flyer program.
Etihad Aviation Group Chief Commerical Officer Robin Kamark also noted that the technology will give guests the flexibility to make changes to their bookings without fees, as well as offer the choice to pay later.
The Etihad TravelPass will be available to book on the Etihad website on desktop or mobile. The airline described the new product as a "logical extension" of its digital strategy, which aims to re-engineer the booking process for its frequent flyers in order to improve their experience and loyalty. The pass will help those travelers save time by avoiding the repetitive tasks involved in managing each booking, Etihad said.